8th January - 2nd February 2010
Contents May Vary exhibit three independent solo shows in the three corresponding spaces at Red Gallery.

Contents May Vary is a Manchester based artist collective co-directed by Alice Bradshaw, Liz Murphy and Richard Shields. The artists have been working collectively since 2004 and this is the first time the group will exhibit alongside each other in a gallery context as a three.

Having always worked closely together to produce a variety of large scale group shows and collaborations site-responsively, primarily in alternative non-gallery spaces, the collective will now take on a white-walled gallery space and a vow of non-communication between each other in the lead up the this exhibition.

Working in separate studios on both side of the Pennines, the artists have made work in secrecy, only communicating their plans to Red Gallery and selected peers with the promise they cannot inform any other member of Contents May Vary.

In an unprecedented curatorial approach for Contents May Vary, who usually co-direct, co-curate and co-feature in each project together this experiment will feature the three artists' individual work as solo shows in the context of a Contents May Vary collective show.
---
Alice Bradshaw - Blank Newspaper
Alice Bradshaw - Blah Blah Blah
Audio installation, 04:30 looped
Alice Bradshaw - Static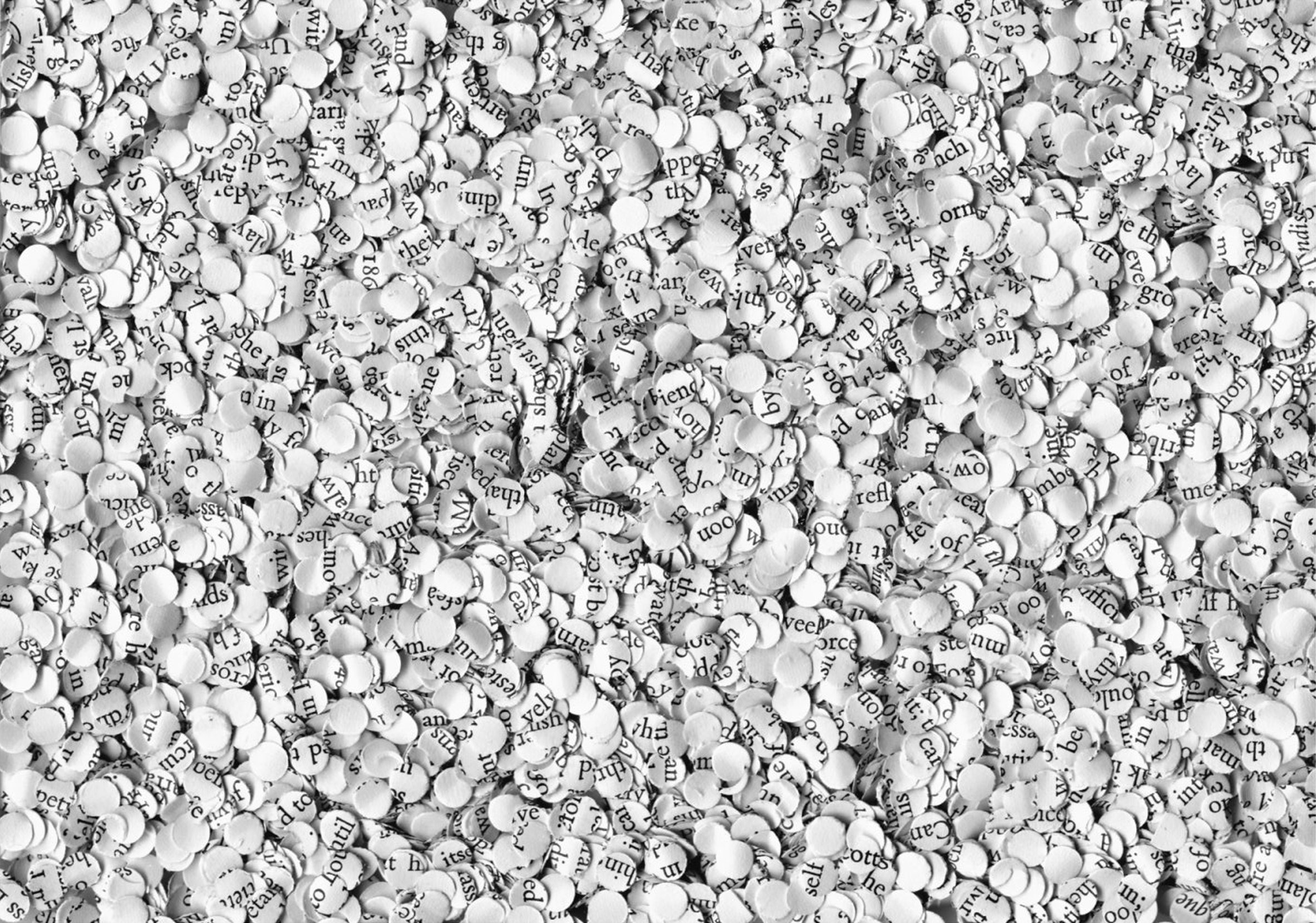 Video animation 00:59 looped
The remains of a hole-punched text
The Rocks Remain
in constant motion.
---
Liz Murphy - This One's for Marni Nixon
---
Richard Shields - Take Away Walter Benjamin
---
Review by Michelle Dee: thisisull.com
Images courtesy of Andrew Quinn, Red Gallery